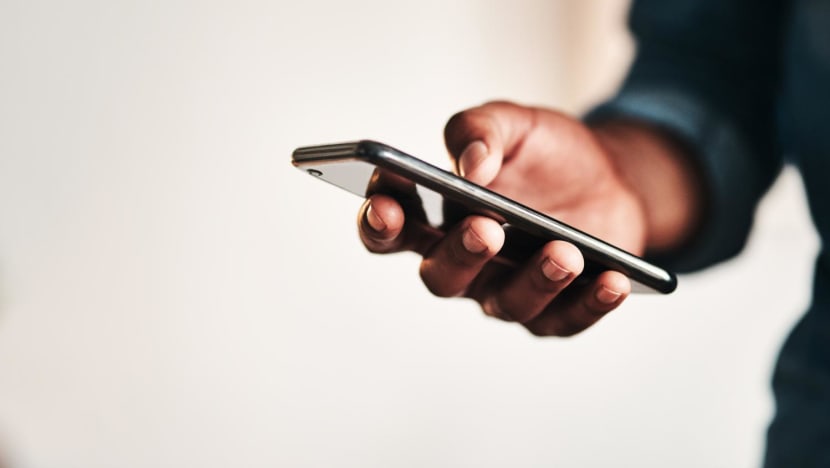 Police officer jailed for sending harassing messages to teenager he was investigating
Source: CNA (https://www.channelnewsasia.com/singapore/police-officer-stalk-teenager-harass-text-messages-2768516)
Article Date: 24 Jun 2022
Author: Davina Tham
SINGAPORE: A police officer who was investigating a teenager for attempted suicide asked for her phone number and went on to send her harassing text messages over the next 18 days.
He questioned the 19-year-old on who she was meeting, when she ate, showered and slept, and also asked her to meet him. When she ignored him, he pestered her to reply promptly.
Leow Jin Jie, 33, was on Friday (Jun 24) jailed for 20 days after pleading guilty to one charge of stalking.
He had worked in the Singapore Police Force (SPF) since 2009 and was an investigation officer when he was assigned to the victim's case in 2017.
He said that he committed the offences because "he had been having marital problems and wanted to test if he still had value with women", according to court documents.
The victim had a history of mental health issues and was diagnosed with major depressive disorder with borderline personality traits. Her identity is protected by a gag order.
"DON'T BE NAUGHTY … DON'T MAKE ME ANGRY"
The court heard that Leow first met the victim when he went to her house to record her statement on Sep 27, 2017.
He asked her parents to leave so he could take her statement alone, and asked her to sit next to him. After taking her statement, he asked to exchange phone numbers.
The next morning, he started messaging the victim through WhatsApp. He initially asked about her well-being and encouraged her to eat properly and take tonics.
But within 45 minutes, his messages started skewing towards asking when she would be meeting a male friend and what time she had slept. He also offered to drop by her place with things she needed.
Leow "knew he was only supposed to speak to her about investigation-related matters, and that his interactions with her after he recorded her statement were inappropriate", said Deputy Public Prosecutor Yvonne Poon.
The victim started to feel harassed when Leow sent her a message that morning saying: "Don't be naughty. You haven't eat please go and eat. Don't make me angry."
"She felt harassed as he was always checking on her, intimidated as he said he would get angry, and also felt like he was trying to control her by saying 'good girl'," said Ms Poon.
The victim also felt insulted when he commented on her body and was distressed as he would keep trying to meet her, added the prosecutor.
Leow's messages to the victim continued daily until Oct 4, 2017. The messages ranged from asking her to inform him when she had reached home, to telling her she was pretty and inviting her over.
On one occasion, he told her "please please please do not have any sex". He also said he was messaging the victim "cause I think you look gorgeous the first time I met you".
During this time, Leow also repeatedly asked the victim to move their conversation to Snapchat as the messages would be automatically deleted.
The victim felt harassed and was reluctant to further engage him, often leaving hours between her replies. In contrast, Leow responded within minutes, if not seconds.
The victim would joke about the police having "so much free time", but did not dare to cut Leow off completely as he was much older than her, said the prosecutor.
"Not only was he a police officer, he was also the investigation officer for her case; she was afraid of what consequences she might face if she were to anger him," said Ms Poon.
As the investigation officer for the victim's case, Leow also had access to the victim's psychiatric records and was aware of her depression and multiple episodes of self-harm.
INCIDENT AT THE HOSPITAL
In mid-October 2017, the victim was taken to a hospital for a check-up. Annoyed by Leow's messages, she told him that she had not replied as she was hospitalised.
The victim declined to give Leow her ward number and said she did not want visitors. Leow then told her he could check her ward number if he wanted to, but was refraining out of respect for her.
Later, Leow was at the hospital to conduct investigations for a separate matter. He sent the victim a photo of the car park and again asked her which ward she was in.
When the victim told Leow that her parents were around and he could not go up to see her, he told her he would wait for her downstairs. She did not reply.
Leow later saw the victim at the smoking point, but did not approach her as she was with her mother.
He took a photo of her surroundings and sent it to her, telling her that he had seen her and that she "looked cute", stated court documents.
The victim felt scared and harassed, and eventually told her mother about Leow's actions after they had left the smoking corner.
Unable to tolerate his harassment any longer, the victim deleted his messages and blocked his phone number.
The offences were only discovered about two years later, in November 2019, when the victim was involved in another suicide attempt.
The victim's mother requested that a female investigation officer be assigned to the case as the previous officer had sent her daughter inappropriate messages.
The victim's mother was then advised to make a police report against Leow, and did so on Nov 19, 2019.
"EXTREMELY VULNERABLE" VICTIM
The prosecution asked for 20 to 30 days' jail, highlighting Leow's abuse of his position, which granted him "unfettered access" to the "extremely vulnerable" victim.
"At all times this accused was a police officer who was supposed to be carrying out his duties without fear or favour," said Ms Poon.
Instead, Leow "policed multiple aspects of her life, from her social activities to the people she hung out with".
As her investigation officer, he was able to retrieve "very intimate information" about her psychological and physical condition, said Ms Poon.
"Despite knowing, in excruciating detail, that the victim was highly susceptible in multiple aspects … (Leow) saw fit to use the victim as a sort of personal experiment for him to see if he 'still had value with women'.
"He patently thought nothing of toying with her mental and physical safety."
Defence lawyer Marcus Lim asked for no more than seven days' jail, arguing that Leow's offending took place over a "short" period, was limited to text messages and did not require the victim to adjust her lifestyle to avoid him.
"There is nothing to suggest that the victim had suffered any harm or trauma as a result of my client's conduct," said Mr Lim, citing examples like no loss of appetite.
He added that Leow had received "numerous awards for stellar performance" during his career in SPF, and that his offending behaviour was out of character.
The prosecution responded that the points raised by the defence were the absence of aggravating factors, rather than mitigating factors.
While Leow was not physically present when he harassed the victim, the degree of intrusiveness from his messages was still significant, said Ms Poon.
"Law enforcement officers must be held to an unimpeachable standard," she added.
In sentencing, District Judge Dora Tay said: "I wish to assure the accused that I think it is important and I have considered the full context of the messages. But I also have to bear in mind the relationship of these two people that are speaking to each other and the explanations of the victim … for why she said what she said."
The judge said it was aggravating that Leow targeted a vulnerable victim in terms of her age, relative position to him and the mental stressors she faced, and that he took advantage of his position to gain information about and access to her.
In response to CNA's queries, SPF said that after the possible offences against Leow surfaced, they initiated investigations against him and removed him from frontline duties.
He has been suspended from service since Nov 5, 2020 and SPF has commenced internal action against him following his conviction, they added.
The police said their officers are "expected to uphold the law and maintain the highest standards of conduct and integrity", adding that they deal severely with officers who "break the law, including charging them in court".
The SPF said that it has measures in place for members of the public and officers to report against such matters.
"Any form of harassment will not be tolerated and any allegation will be fully investigated."
The offence of stalking carries a maximum penalty of up to a year in jail, a fine of up to S$5,000 or both.
Where to get help:
Samaritans of Singapore Hotline: 1800 221 4444
Institute of Mental Health's Helpline: 6389 2222
Singapore Association for Mental Health Helpline: 1800 283 7019
You can also find a list of international helplines here. If someone you know is at immediate risk, call 24-hour emergency medical services.Source: CNA/dv(zl)