You can count on the
undivided attention

of a team that prizes relationships over profits.
We have an extensive practice providing a full range of service including:
Arbitration & Mediation
Several of our directors are chartered arbitrators and mediators and are appointed to the panels for several local and international arbitration and mediation bodies / institutions.
Banking
We act for traditional lenders such as banks and lending institutions, to other financial service providers, such as equipment lessors, insurance and trust companies, as well as for our corporate and individual clients who are borrowers or otherwise need to deal with credit or security matters in the course of their business.
Our banking lawyers deal with such matters as:
· Operating and term loan facilities
· Acquisition, development and permanent financing for commercial and residential real estate projects
· Project Financing
· Trade Financing
· Corporate Governance
· Regulatory and compliance matters
· Equipment leasing and financing
· Guarantees and security on real and personal property for debt obligations
· Private placements of debt
· Renegotiation and restructuring of debt
· Letters of credit and other aspects of import/export financing
· Preparation or review of forms of credit documents to be used in a client's business
· Asset and mortgage-backed securitizations
· Priority and subordination agreements
Civil & Commercial Litigation
A key component of any successful litigation practice is the ability to help clients solve legal disputes efficiently. Our lawyers are not only skilled litigation counsel, we are also experienced negotiators.
Where possible, we believe in resolving disputes through negotiation or by using available alternatives such as mediation or arbitration.
Our clients also appreciate our ability to effectively manage legal costs in a dispute.
At the outset of every engagement, we take time to examine your goals, strategy, options and fees, so that you are not taken by surprise.
Our dispute resolution practice encompasses the negotiation, mediation, arbitration, immigration, statutory offences, trial and appeal of the entire spectrum of claims relating to commercial and civil disputes.
Corporate & Commercial Law
Whether your business is at an early startup stage or you are a mature company looking to grow through alliances and joint ventures or acquisitions, our lawyers are ideally placed to ensure that your legal position is protected in all your business transactions.
Several of our lawyers are also independent directors of companies and had also managed business from a local scale to international listed companies.
We can advise you and help you with the draft of all kinds of commercial contracts including contracts relating to partnership, purchase and supply, agency and distribution, franchise, logistics and warehousing, facilities management, management arrangements, commercial outsourcing, mergers & acquisitions, jjoint ventures, partnerships and strategic alliances.
Our lawyers provide assistance for a range of commercial law matters, including:
· Merger & Acquisitions and International & Local Joint Ventures
· Purchase and Sale of Business
· Due Diligence and Corporate Structuring / Re-structuring and Corporate goverance
· Company Incorporation and Corporate Secretarial Services
· Commercial agreements including joint ventures, partnership agreements, shareholders agreements
· Banking Loans and Security Documentation, including guarantees, charges and assignments
· Advice on legislative requirements, including corporate compliance and directors liabilities
· Advice on the protection of commercial assets, including insurance and IP protection
· Franchising and risk management matter
Criminal Litigation
We subscribe to the tenet that every accused is presumed innocent until proven guilty by a court of law in a fair trial, and is entitled to legal representation.
Our criminal law practice focuses on a whole spectrum of criminal defence advisory and representation for offences ranging from theft and domestic abuse to drug trafficking and white collar crimes.
Our criminal lawyers participate actively in the Law Society Criminal Legal Aid scheme (CLAS), Criminal Law Revision Committees and court assigned criminal cases.
Our Specialisation lies in Offences under the White Collar crimes (such as corruption and cheating case) and also Penal Code Offences, Drug Offences, Immigration Offences, Mitigation Pleas and Written Representations.
Employment
Our expertise in this area include indepth knowledge of the Employment Act, the CPF Rules relating to Employers and Employees, Work Injury Compensation Act, the Factories Act and related legislations and also industrial disputes and actions.
Our lawyers are experienced in handling:
· Litigation including wrongful dismissal actions and restraint of trade clauses
· Claims under the Employment Act, Work Injury Compensation Act and related statutory provisions
· Advice on aspects of the main obligations, or terms of non-union employment relationships
· Advisory & Representations in industrial and trade disputes
· Drafting and advice on written contracts of non-solicitation and non-competition clauses
· Severance and Golden parachute compensation plans and arbitration clauses
Immigration
Insurance & Personal Injury
Our lawyers are involved in all aspects of personal injuries claims and works place injury claims and insurance claims including:
· Traffic Accident
· Work Place Accident / Industrial Accidents
· General Accident claim
· Insurance related claim
· Medical Neligence
· Occupiers Liability
· Sports related accidents
· General Insurance claims
Several of the land mark decisions in Singapore relating to these areas of practice was argued by our directors at the High Court and the Court of Appeal levels.
We also advise on terms contained in insurance policies
Intellectual Property
We advise and represent client in contentious and non-contentious intellectual property matter.
Our services include:
· Advise, drafting and filing of Trade Mark applications
· Representing clients in trade mark and copyright disputes, including infringement matters
· Drafting of Agreements relating to Intellectual Property matters
Probate & Family
We advise and manage contentious and non-contentious Probate & Letters of Administration matters and also Divorce proceedings, including acrimonious divorce, custody disputes, asset tracing, division of assets & matrimonial assets and maintenance for the wife and children, at all stages of the proceedings.
We are one of the few boutique practices that deploy cutting edge technology such as the Justice Online Video Conferencing system for pre-trial applications at the Family Court. This enables us to be more efficient translating to cost savings for our clients.
Scope of areas:
Probate:
· Wills (Simple & Complex)
· Trust Deeds
· Grant of Probate / Letters of Administration
· Resealing Grant of Probate / Letters of Administration
· Presumption of Death
· Mental Capacity Act (Appointment of Deputy)
Matrimonial & Adoption:
· Divorces (Adultery, Unreasonable Behaviour, Desertion, Separation)
· Annulment / Nullity
· Deed of Separation
· Pre-Nuptial Agreement
· Custody issues
· Adoption
· Enforcement / Variation of Maintenance
· Injunctions (freeze or pervent dissipating of assets)
· Protection Orders
· Maintenance Summons Orders
Property
Our property lawyers understand that your property is a significant asset. Our clients include first home buyers, investors, banks and financial institutions, property developers, real estate professionals and corporations. Our expertise in this area include –
· Preparation of options and contracts for sale
· Reviewing contracts if you are thinking of buying a property
· CPF Transactions
· Sale, Purchase and Refinancing of HDB Flats
· Commercial, Industrial & Retail Shop Leasing
· Housing Loans and Mortgages
· Loan Refinancing
· En-bloc Property Transactions
· Acting for Developer in Residential and Retail/Commercial Projects
· Sale of Business and Corporate structuring
Shipping & International Trade
Our lawyers have vast experiences in Shipping and International Trade matters including:
· Arrests of Vessels
· Charterparty Disputes
· Cross Borders Trade & International Trade Disputes especially in the food & beverage, health-care, logistics, shipping & energy and oil & gas markets
· Setting up and advisory work for the management of shared-services centre
· International Arbitration and Mediation Work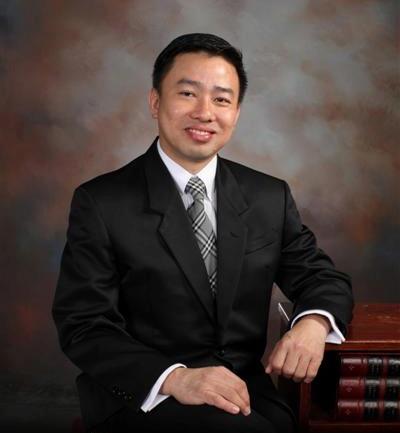 Peter Ong Lip Cheng(王立清律师)
Founder, Managing Director
Commissioner for Oaths (Singapore)
Notary Public
LLB (Hons) (London)
Barrister-at-Law (Inner Temple)
Advocate and Solicitor (High Court of Malaya)
Advocate and Solicitor (Supreme Court of Singapore)
Email: peterong@peteronglaw.com
Peter Ong Lip Cheng graduated from the University of London in 1994. He was admitted as Barrister-at-Law of England and Wales by The Honourable Society of the Inner Temple on 23 November 1995. Upon completion of his 6 months Chambering under the guidance of prominent criminal lawyer, Mr Edmond Pereira, he left Singapore to complete his 9 months Chambering in Johor Bahru, Malaysia. He was Called to the Malaysia Bar as Advocate and Solicitor of the High Court of Malaya on 24 May 1997 and practised as an Advocate and Solicitor of the High Court of Malaya in Johor Bahru for about a year.
Upon his Called to the Bar as Advocate and Solicitor of the Supreme Court of Singapore on 21 March 1998, Peter Ong joined AMOLAT & PARTNERS as partner. He later practised with CHRISTOPHER BRIDGES until he was admitted as partner with THOMAS LOH PARTNERSHIP on 1 July 2000. On 1 July 2002, he founded ONG LIP CHENG & RAJENDRAN with Mr M S Rajendran. He founded PETER ONG & RAYMOND TAN on 8 July 2004.
In the area of civil litigation, Peter Ong has handled cases in the area of Bankruptcy and Insolvency Law, Divorce and Family Law, Road Traffic Accident claims, Debt Recovery, Hire Purchase; Defamation and Interlocutory applications under various Orders of the Rules of Court, appeared before the Strata Title Board, appeared before the Appeals Board under the Land Acquisition Act, Construction Claim and Alternate Disputes Resolution.
In the area of Corporate Practice, Peter Ong provides essential legal advice to corporations and individuals regarding legal rights, practice, employment law and obligations and ensures business practices and transactions are legal and do not conflict with the Companies Act. He provided Company Secretarial services, drafting and vetting of agreements. He has acted for both private and public listed companies and has worked very closely with the companies' in-house legal counsel.
Upon his admission to the Singapore Bar in 1998, Peter Ong was assigned his first criminal trial by CLAS. The acquittal of the accused of 2 aggravated outrage of modesty charges under section 354A of the Penal Code was his most satisfactory and memorable one. His subsequent 3 criminal trials also resulted with acquittals. He has secured more than 70 acquittals for his clients.
In the course of his career, Peter Ong has handled many criminal cases involving murder; drug trafficking; sexual offences such as outrage of modesty and rape; robbery; housebreaking; assaults; criminal intimidation; road traffic; criminal breach of trust; offences under the Prevention of Corruption Act, Immigration Act, Employment of Foreign Manpower Act, Armed Offences Act, Singapore Armed Forces Act, Moneylenders Act and Customs Act. He has argued criminal motions and cases in the High Court, Magistrate's Appeal and Criminal Appeal to the Court of Criminal Appeal of Singapore. He is an assigned Counsel under the Legal Assistance Scheme for Capital Offences (LASCO) and an active Law Society of Singapore Criminal Legal Aid Scheme (CLAS) volunteer lawyer. He sat in the subcommittee of the Criminal Practice Committee of the Law Society during the recent amendment of the Penal Code and Criminal Procedure Code.
Among the significant cases which Peter Ong has handled – PP v Mezan Miah Biraj Miah (Acquittal of 2 counts of Outrage of Modesty); PP v Tee Swee Chuan (Acquittal of Littering); PP v Tan Peck Chin (Acquittal of Shoplifting); PP v Fu He Qun (Acquittal of Criminal Intimidation); PP v Mohammed Kasman Bin Abdul Latiff (Acquittal of Housebreaking); PP v Lee Lai Hong (Acquittal of Outrage of Modesty); PP v Tai Soon Huat (Acquittal of Drug Possession and Possession of Offensive Weapon); PP v Ng Kum Kit (Acquittal of Offences Under the Secondhand Dealers Licence Act, Appeal Against Sentence for Receiving Stolen Property Reduced from 6 months imprisonment to 6 weeks before Yong Pung How CJ); PP v Tan Tiew Gay (Drug Trafficking – Capital Charge reduced to Possession 8 months' imprisonment); PP v Anthony Ler Wee Teang & Anor (Insurance Agent's Murder by a 15-year boy instigated by Anthony Ler); PP v Siew Tee Siong (Acquittal of Offence Under Betting Act); PP v Sesy Liana Ali (Acquittal of Renovation Loan Cheat); PP v Kuah Bin Chuan (Homicide – Capital charge reduced to culpable homicide not amounting to murder); PP v Tran Nghia Hong (Acquittal of Possession of Obscene Films); PP v Yap Chee Hoon (Causing Death by Negligence Act reduced to Driving without Due Care and Attention, Fined $1,000 and 12 months disqualification); Tan Yong Joo (Criminal Law (Temporary Provisions) Act – released on 3 year police supervision); CMB v 2WO Cheng Cheok Siong (SAF Court Martial – Acquittal of 3 counts of charges under SAF Act); PP v Mohammed bin Mydin (Drug Trafficking – Acquittal); PP v Teo Michael (Outrage of Modesty – Acquittal); PP v Muhammad Haziq bin Mohammed (Murder – reduced to culpable homicide not amounting to murder); PP v Mohd Sadruddin bin Azman (Rape – reduced to Outrage of Modesty); PP v Lim Kah Leng [2010] SGDC 327 (Forgery (Parking Coupon) Acquittal of 3 charges); Yang Suan Piau Steven v Public Prosecutor [2013] 1 SLR 809 (False statements to customs officers to cover up breach of ¾ tank rule – sentence of two weeks' imprisonment set aside and substituted with a fine of $4,000).
In the area of civil litigation, Mr Ong has handled cases in the area of Bankruptcy and Insolvency Law, Family Law, Road Traffic Accident claims, Debt Recovery, Hire Purchase; Defamation and Interlocutory applications under various Orders of the Rules of Court.  He has also sat in the Legal Aid Board reviewing the merits of applicants' cases.  His other areas of practice include Conveyancing and Property Law, Probate and Administration of Estates, Corporate Law and other solicitor work.
Peter Ong served in the Advocacy Committee and Information Technology Committee of the Law Society of Singapore in 2002. He is currently serving in the Criminal Practice Committee, International Relations Committee and Prime Law Committee. Peter Ong gives free legal advice to residents in Kim Seng Community Club Legal Clinic. He was appointed Commissioner for Oaths in 2008.
Peter Ong was awarded the Chartered Institute of Arbitrators President's Prize for the best paper in the Drafting and Award-Writing module of the Graduate Certificate in International Arbitration (GCIA) course conducted by the Faculty of Law, National University of Singapore on 1 September 2011.
On 13 September 2011, Peter Ong was admitted as a Member of the Chartered Institute of Arbitrators (CIArb). On 3 November 2011, Peter Ong was admitted as a Fellow of the Singapore Institute of Arbitrators (FSIArb).  He was admitted as a Fellow of the Chartered Institute of Arbitrators (FCIArb) on 5 December 2011.
Peter Ong speaks English, Malay, Mandarin, Cantonese and Fujian.
PROFESSIONAL APPOINTMENTS / CONTRIBUTIONS (LAW SOCIETY OF SINGAPORE)
| | | |
| --- | --- | --- |
| 2002 | | Advocacy Committee (Law Society of Singapore) |
| Since 2002 | | Criminal Practice Committee (Law Society of Singapore) |
| Since 2005 | | Prime Law Committee (Law Society of Singapore) |
| Since 2007 | | International Relations Committee (Law Society of Singapore) |
| 2007 | | Member of the Ad Hoc Committee on the Proposed Penal Code Amendments |
| Since 2007 | | Defence Assist Scheme – Volunteer Lawyer (Law Society of Singapore) |
| 2008 | | Appointment as Commissioner for Oaths |
| 2010 | | Law Society Criminal Legal Aid Scheme (CLAS) Gold Award |
| 2011 | | Awarded the Chartered Institute of Arbitrators President's Prize for the best paper in the Drafting and Award-Writing module of GCIA course. |
| 2011 | | Member (Chartered Institute of Arbitrators) |
| 2012 | | Appointment as Notary Public |
| 2016 | | Arbitrator – Law Society Arbitration Scheme (LSAS) |
| 2018 | | Participant – Law Society's Inaugural Overseas Mission under the "Lawyers Go Global" programme to Guangzhou |
VOLUNTEER WORK
| | | |
| --- | --- | --- |
| Since 2011 | | Sengkang Community Club Legal Clinic Volunteer Lawyer |
| Since 1 August 2000 | | Kim Seng Community Centre Legal Advice Volunteer Lawyer |
| 1 August 2000 to 31 October 2002 | | Kim Seng Boys' Club Management Committee |
| Since 1998 | | Legal Assistance Scheme for Capital Offences (LASCO) |
| Since 1998 | | Law Society Criminal Legal Aid Scheme (CLAS) |
| 2017 | | Judge – 15th National Round for Jessup International Law Moot Court at Beijing Renmin University |
| 2018 | | Judge – 16th National Round for Jessup International Law Moot Court at Beijing Renmin University |
| 2019 | | Judge – 17th National Round for Jessup International Law Moot Court at Yunnan University |
PRACTICE EXPERIENCE
| | | |
| --- | --- | --- |
| 24 May 1997 | Legal Assistant | A SINGH & PARTNERS (Johor Bahru) |
| 21 March 1998 | Legal Assistant | AMOLAT & PARTNERS |
| 1 July 1998 | Legal Assistant | CHRISTOPHER BRIDGES |
| 1 July 2000 | Partner | THOMAS LOH PARTNERSHIP |
| 1 July 2002 | Managing Partner | ONG LIP CHENG & RAJENDRAN |
| 1 July 2004 | Managing Partner | PETER ONG & RAYMOND TAN |
| 1 January 2014 | Managing Director | TEMPLARS LAW LLC |
| 1 April 2018 | Partner | CHUNG TING FAI & CO |
ACADEMIC / PROFESSIONAL QUALIFICATIONS
| | |
| --- | --- |
| 2011 | NUS Graduate Certificate in International Arbitration (GCIA) |
| 2001 | 2nd Legal Practice Management Course |
| 1997 | Postgraduate Practical Course in Law |
| 1995 | Council of Legal Education Vocational Training for the Bar of England and Wales |
| 1994 | Bachelor of Laws (Honours) (University of London) |
CHAMBERING EXPERIENCE
MR EDMOND PEREIRA (Edmond Pereira & Partners, Singapore)
MR AWTAR SINGH S/O SURAT SINGH (A Singh & Partners, Johor Bahru)
ADMISSION TO JURISDICTION
| | |
| --- | --- |
| 21 March 1998 | Advocate and Solicitor (Supreme Court of Singapore ) (Admission No. 85/1996) |
| 24 May 1997 | Advocate and Solicitor (High Court of Malaya) |
| 23 November 1995 | Barrister-at-Law (The Honourable Society of the Inner Temple) |